Makes the job of professional photographers 10x easier
Because it's designed for how ophthalmic photographers work, this slit lamp ensures imaging of the highest quality. The BX 900 adapts to fit many of the top digital SLRs, including Canon and Nikon. And, it has an integrated, fully synchronized flash.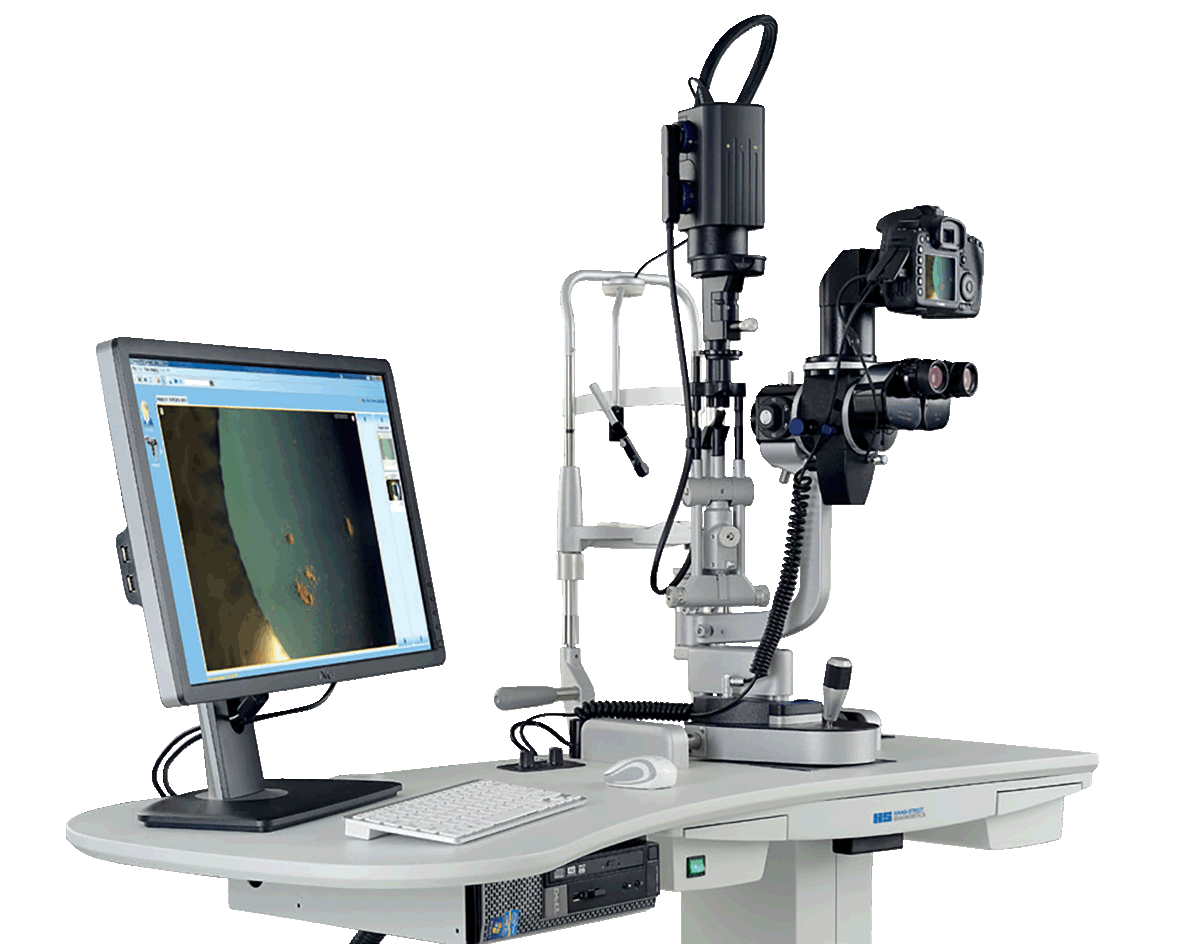 Designed to be easy to use
From the conveniently mounted shutter release to the flexible mirror housing, this slit lamp makes it easy to maintain focus, access the patient, and capture incredible images.
The conveniently mounted shutter release is located close to the operator's hand, so it is easily used while maintaining focus through the slit lamp joystick.

Gives easy access to the patient because it is mounted above the microscope, which helps when photographing with hand-held diagnostic lenses.

The built-in retracting mirror directs 100% of the light to the camera for photography, as opposed to directing light to the oculars during normal examinations.

Slit and background illumination controlled through a release mechanism beside the slit lamp joystick enables professional level digital SLR cameras to fit.
Capture better images with the BX 900.
Conveniently mounted close to the operator's hand, this can easily be utilised whilst continuously maintaining focus with the slit lamp joystick. As it is symmetric on the cross slide, it allows right- and left-handed operation.
Fiber optic background illumination with support
Homogenous background illumination is essential for good slit lamp imaging. This is provided through an optional, high output fiber optic light source and either a holder mounted to the illumination device or by a separate swiveling device, which moves independently of the slit lamp illumination.